Bev Josuttes-Harland, Owner/President
Bev enjoys working with individuals, businesses, and companies in both the public and private sectors. It is exciting and an honour developing new and fostering continuing partnerships with clients in and around Western Canada. With experience working in the education, healthcare, administration, agriculture, automotive, and the oil sector, we feel at Jetstream can work efficiently and effectively in any industry.
Our Jetstream team continues to offer top recruitment to our clients along with job seeking development, and resume/project/document production. Bev's past experiences as an educator, coach, Human Resource consultant and education background having a Master's in Administration, B. Sc. Degree in Mathematics/Chemistry, and B. Education Degree an asset to our services.
Bev has deep rooted values and ensures her and her team act with integrity when making every decision. Her strength, dedication, and honesty have been a great foundation for building Jetstream Personnel
Consulting Inc.
Phone: 780-808-5736
Email: bev@jetstreampersonnel.com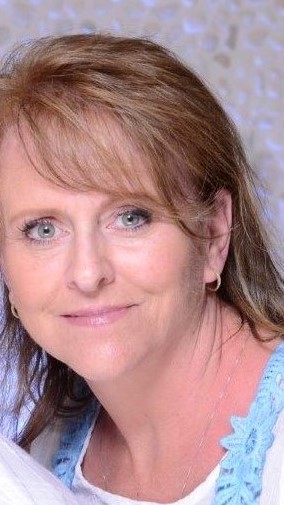 ---
Julia Aultman, Finance Administrator
Julia is our Finance Administrator. She is an extremely important part of our Jetstream team as she is responsible for the entire financial spectrum. She has extensive knowledge and experience in bookkeeping, accounting, payroll, Government Municipalities and now human resource administration.
Julia was born and raised in Lloydminster and is now raising her own family here. Julia and her husband have also been running their own family company for the past 15+ years.
In her down time, her and her husband run after 3 very active boys, so she finds herself at the hockey rink most evenings in the winter. 
She also enjoys sports, camping, traveling, and spending time with her family.
You can reach Julia at finance@jetstreampersonnel.com.
All of us at Jetstream are proud to be part of the Jetstream Team and the community and clients we
serve.
Email: finance@jetstreampersonnel.com
---
TJ is responsible for Jetstream's digital marketing strategy and works with a wide range of clients, providing exceptional customer service to all. TJ has a Bachelor of Commerce degree with a major in Marketing. With experience in government, tourism, economic development, start ups and now HR, TJ is excited to help you meet your unique goals.
In her spare time, TJ enjoys staying active, reading, and spending time with her fiancé, Logan.
Reach out to TJ anytime – she is happy to help.
Email: hr@jetstreampersonnel.com